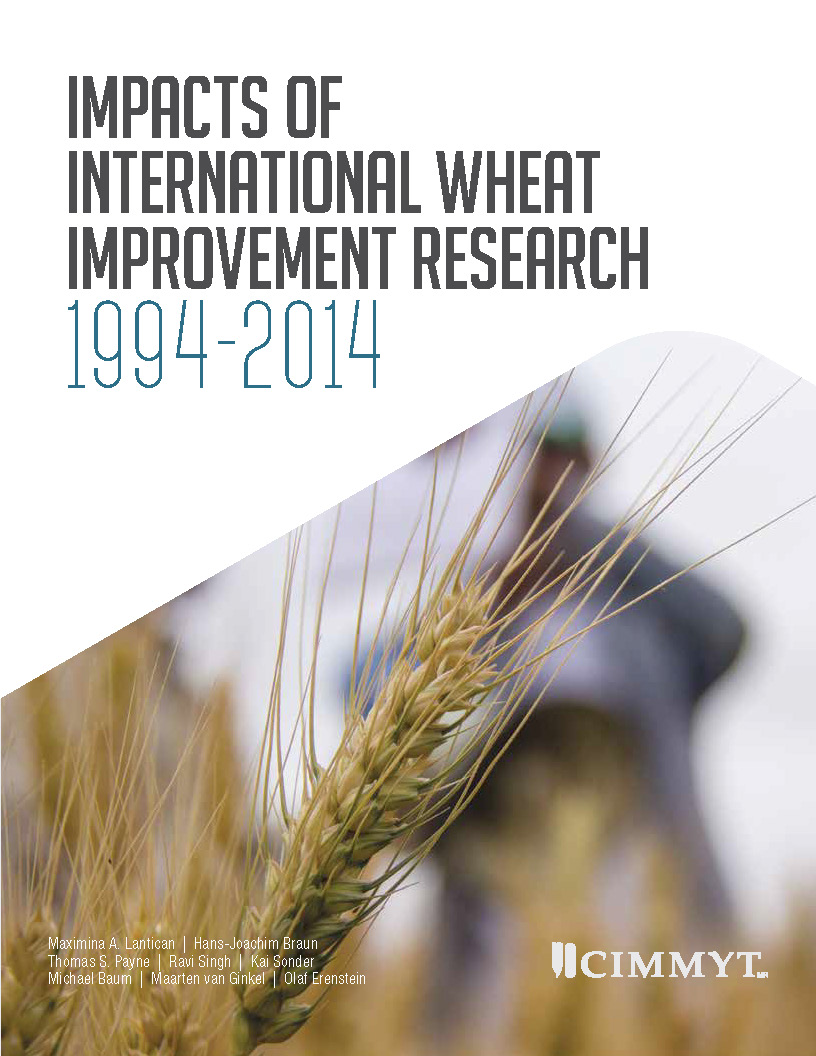 By Mike Listman/CIMMYT
EL BATAN, Mexico (April 8,2016)- Just published by CIMMYT and WHEAT, the report "Impacts of International Wheat Improvement Research 1994-2014," shows that varieties on nearly half the world's wheat lands overall — as well as 70 to 80 percent of all wheat varieties released in our primary target regions (South Asia, Central and West Asia and North Africa) — are CGIAR related. Other key findings include the following:
Fully 63 percent of the varieties featured CGIAR genetic contributions. This means they are either direct releases of breeding lines from CIMMYT and ICARDA or have a CGIAR line as a parent or more distant ancestor.
Yearly economic benefits of CGIAR wheat breeding research ranged from $2.2 to $3.1 billion (in 2010 dollars), and resulted from annual funding of just $30 million, representing a benefit-cost ratio of between 73:1 and 103:1, even by conservative estimates.
In South Asia, for example, which is home to more than 300 million undernourished people and whose inhabitants consume over 100 million tons of wheat a year, 92 percent of the varieties carried CGIAR ancestry.