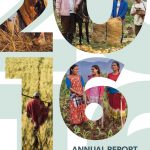 CIMMYT 2016 annual report 'Maize and wheat for future climates'

The 2016 CIMMYT Annual Report details the strong partnerships and science through which CIMM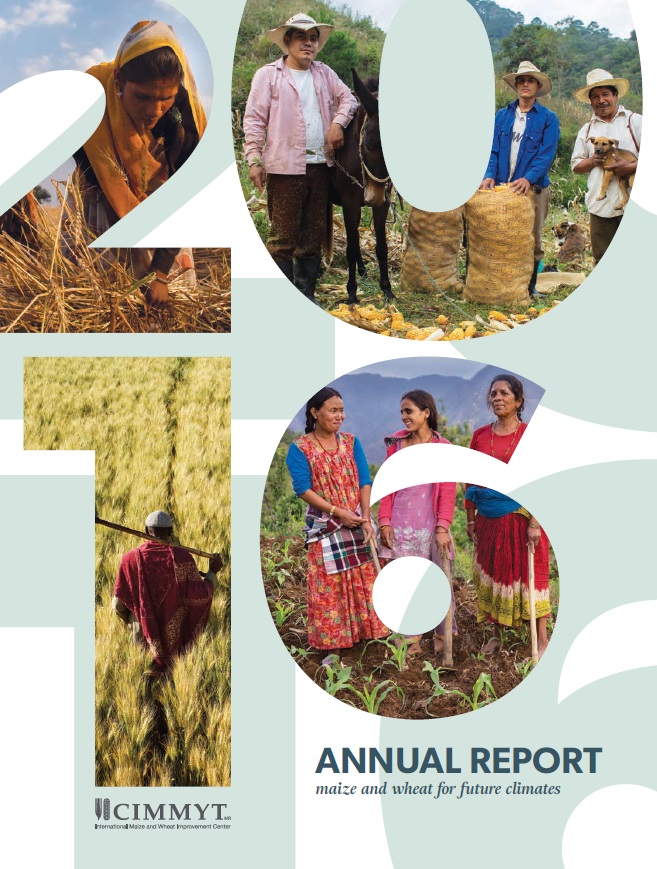 YT creates and shares innovations for farmers to grow more, earn more and reduce environmental impacts, now and in the future. Highlights include:
Maize and wheat breeding speeds up to equip farmers with varieties for dryer, hotter climates, and to resist evolving pathogens and pests.
Scientists refute trendy claims disparaging wheat and promote the nutritional benefits of this vital food grain.
Growing partnerships, including the joint launch with Henan Agricultural University, China, of a new maize and wheat research center.
Dramatically expanded maize seed markets for Mexican farmers.
Use of zero tillage and other sustainable agriculture practices in southern Africa and South Asia.
In 2016, CIMMYT marked and celebrated 50 years of applying excellence in maize and wheat science to improve the livelihoods of the disadvantaged. With the commitment and continuous support of dedicated staff, partners and donors, the Center will continue contributing to a food- and nutrition-secure future for all.
Click here TO VIEW OR DOWNLOAD A COPY OF THE REPORT.
Tags: agriculture, breeding, CIMMYT, cropping systems, environmental impact, farming systems, food security, gender, Home page, Wheat, wheat diseases, women, zero tillage
Trackback from your site.