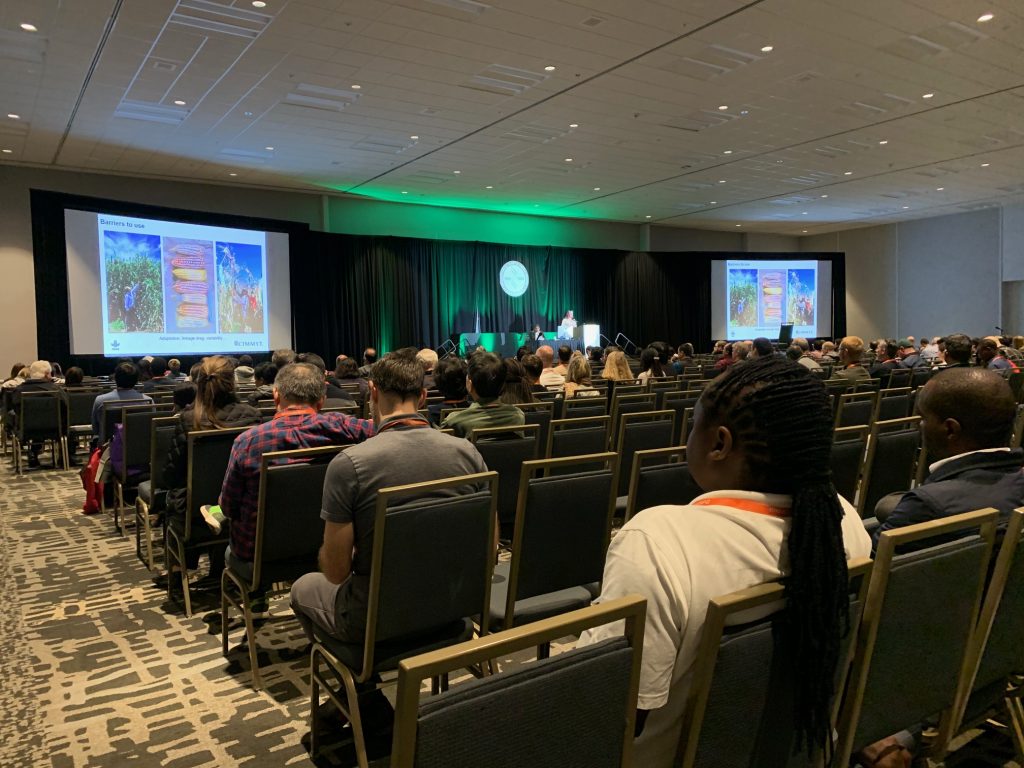 A number of scientists from the International Maize and Wheat Improvement Center (CIMMYT) presented this week at the International Plant and Animal Genome Conference (PAG) in San Diego, USA.
PAG is the largest agricultural genomics meeting in the world, bringing together over 3,000 leading genetic scientists and researchers from around the world to present their research and share the latest developments in plant and animal genome projects. It provides an important opportunity for CIMMYT scientists to highlight their work translating the latest molecular research developments into wheat and maize breeding solutions for better varieties.
To meet global food demand by 2050, agricultural production must increase by 60% – while at the same time minimizing harm to the environment. This is the process of sustainable intensification, recommended by world organizations like the United Nations and the EAT Lancet Commission as a key strategy for transforming our struggling global food system.
Genomics is crucial to sustainable intensification. By studying a plant or animal's genetic architecture, researchers can better understand what drives crop or livestock productivity, quality, climate-resilience and resistance to pests and diseases. With this information scientists can speed up efforts to develop better varieties and stay ahead of climate- and disease- related threats.
Wheat Scientist Philomin Juliana shared her findings on successfully identifying significant new chromosomal regions for wheat yield and disease resistance using the full wheat genome map. Juliana and her colleagues have created a freely-available collection of genetic information and markers for more than 40,000 wheat lines which will accelerate efforts to breed superior wheat varieties. She also discussed the value of genomic and high-throughput phenotyping tools for current breeding strategies adopted by CIMMYT to develop climate resilient wheat.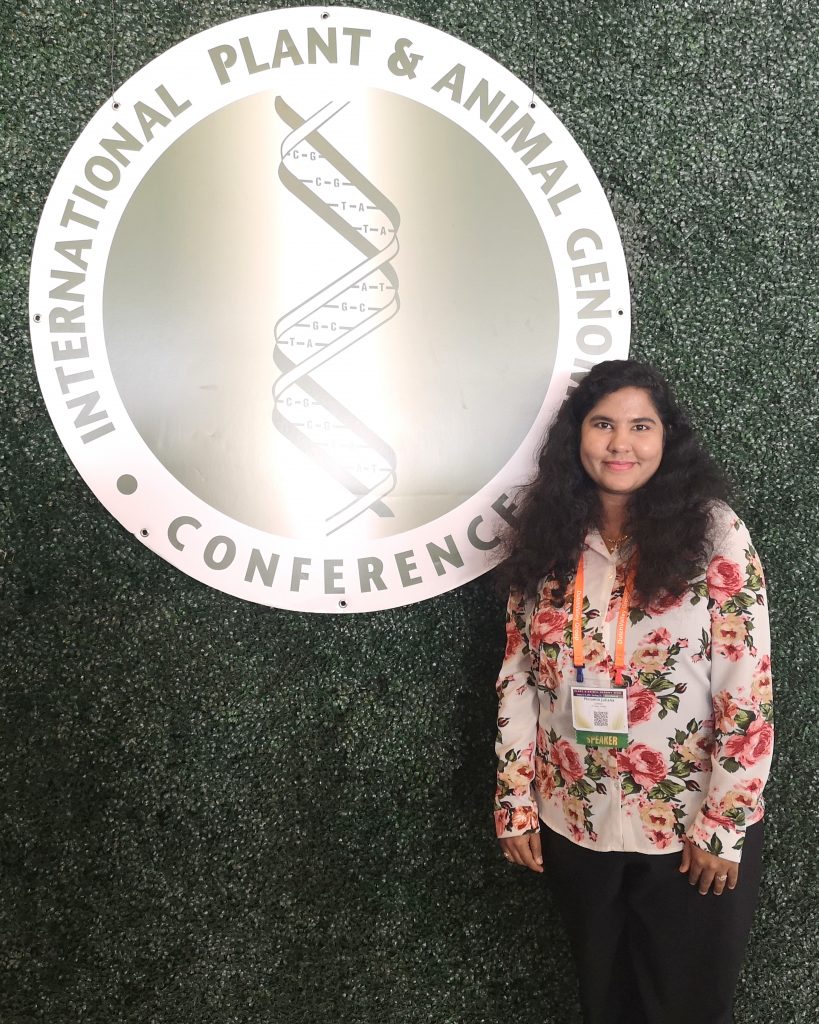 Principal Scientist Sarah Hearne discussed the smarter exploration of germplasm banks for breeding. Genebanks are reserves of native plant variation representing the evolutionary history of the crops we eat. They are a vital source of genetic information, which can accelerate the development of better, more resilient crops. However, it is not easy for breeders and scientists to identify or access the genetic information they need. Using the whole genebank genotypic data, long-term climate data from the origins of the genebank seeds and novel analysis methods, Hearne and her colleagues were able to identify elite genetic breeding material for improved, climate resilient maize varieties. They are now extending this approach to test the value of these data to improve breeding programs and accelerate the development of improved crops.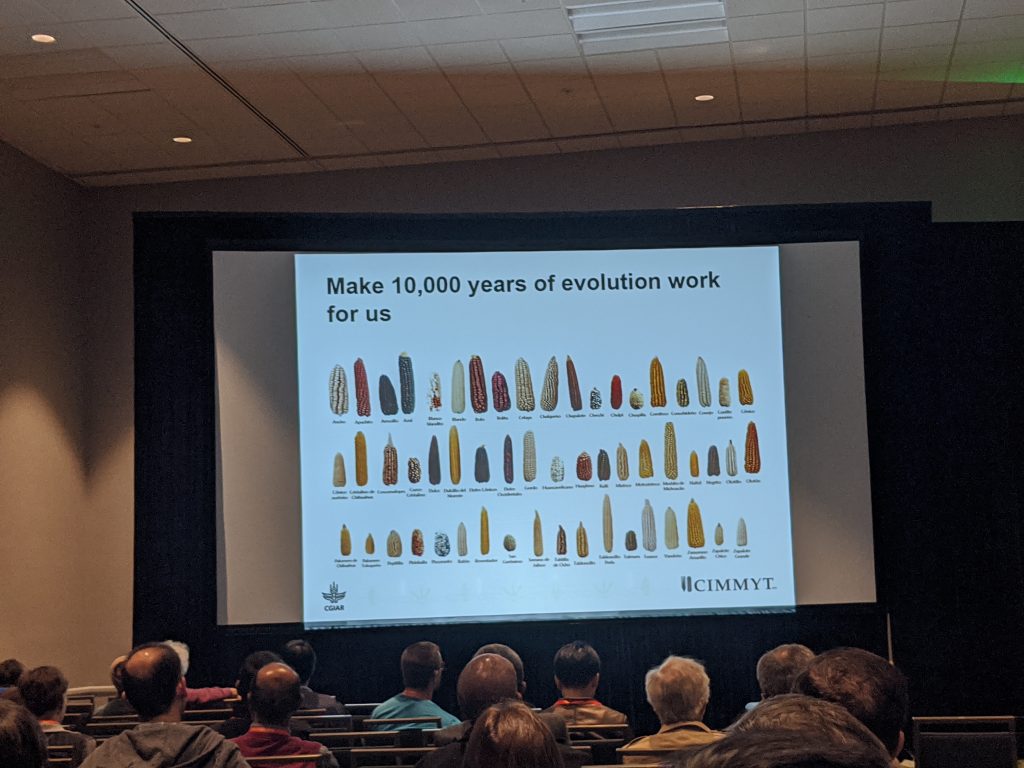 Distinguished Scientist Jose Crossa discussed the latest models and methods for combining phenomic and genomic information to accelerate the development of climate-resilient crop varieties. He highlighted the use of the Artificial Neural Network — a model inspired by the human brain — to model the relationship between input signals and output signals in crops. He also discussed a phenotypic and genomic selection index which can improve response to selection and expected genetic gains for all of an individual plant's genetic traits simultaneously.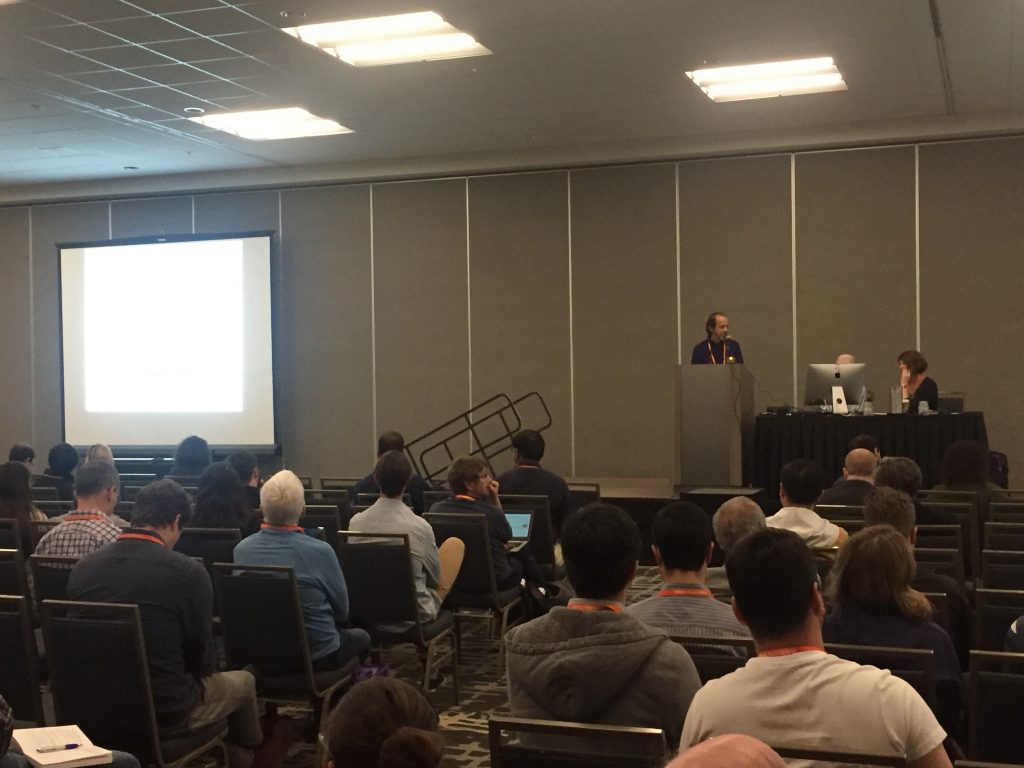 Genomic Breeder Umesh Rosyara demonstrated the Genomic selection pipeline and other tools at a workshop on the genomic data management and marker application tool Galaxy. The software, developed by the Excellence in Breeding (EiB) platform, integrates a suite of bioinformatics analysis tools, R-packages – a free software environment for statistical computing and graphics – and visualization tools to manage routine genomic selection (GS) and genome wide association studies (GWAS) analysis. This allows crop breeders and genomic scientists without a programming background to conduct these analyses and create crop-specific workflows.
"PAG is currently the main international meeting touching both crop and livestock genomics, so it's an invaluable chance to connect and share insights with research and breeding colleagues around the world," said Hearne.
"It's also an important forum to highlight how we are linking upstream and field, and help others do the same."