Combating wheat blast in Bangladesh and beyond
Researchers trained as part of global response to the threat of wheat blast.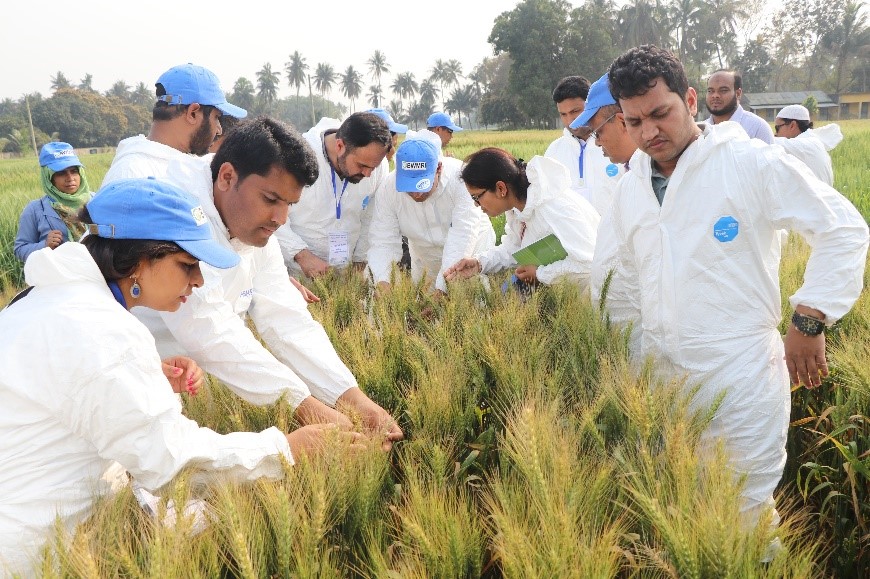 The Bangladesh Wheat and Maize Research Institute (BWMRI), in collaboration with the International Maize and Wheat Improvement Center (CIMMYT), recently trained 25 scientists from Bangladesh, India, Nepal, Zambia and Afghanistan on germplasm screening and field surveillance of wheat blast.
The training course took place on March 1-10 at Bangladesh's Regional Agricultural Research Station in Jashore.
Wheat blast, a fearsome fungal disease first reported in Bangladesh in 2016, is a huge threat to food safety and security in South America and South Asia. Directly striking the wheat spike, wheat blast can shrivel and deform the grain in less than a week from the first symptoms, leaving farmers no time to act.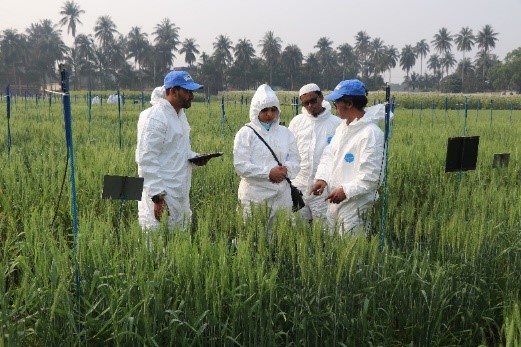 To mitigate the threat of wheat blast, a Precision Phenotyping Platform (PPP) was established in Jashore in 2018 to screen wheat germplasm for the disease. The platform has been a reliable source of screening for wheat lines around the world and has proven a great success towards taming the wheat blast disease. Currently around 5,000 wheat lines from Bangladesh, China, India, Japan, Mexico, Nepal and Pakistan, are being tested under natural and artificial inoculated conditions.
Participants of the training course gained hands-on experience in disease scoring and evaluation at the facility. Field visits were also arranged to nearby wheat blast hotspots, including wheat blast affected fields in Meherpur, to see how resistant and susceptible cultivars perform under natural epidemic conditions.
"Bangladesh is our neighboring country and wheat blast is a very concerning issue for us. I am very lucky that I have been nominated for this training. Now I am very clear about wheat blast symptoms as well as other confounding diseases in the field," said Dr. Deepshikha, a wheat pathologist from Govind Ballabh Pant University of Agriculture and Technology (GBPUA&T), Pantnagar, India during the field visit in Meherpur.
Participants also visited Bangabandhu Sheikh Mujibur Rahman Agricultural University (BSMRAU), in Gazipur where Dr. Tofazzal Islam, Department of Biotechnology Professor, is leading independent wheat blast research activities including mutation breeding and the use of nano technology and probiotic bacteria in controlling wheat blast.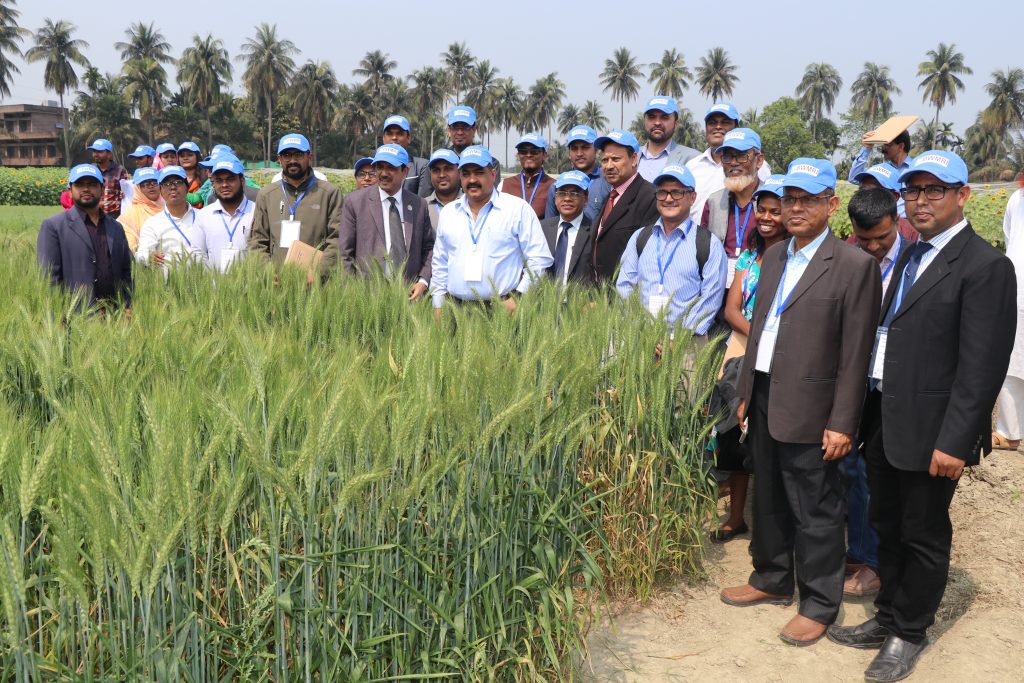 Since day one, the Government of Bangladesh has been very proactive in combatting wheat blast. Government initiatives include declaring "wheat holidays"—or temporarily banning cultivation in target areas — building awareness, collaborating with international donors and research organizations, and fast tracking the release of resistant varieties.
Despite the progress made in wheat blast monitoring research, scientists are still struggling to figure out the right epidemiological criteria for managing this disease. While disease pressure in Bangladesh has been low in the last three years, wheat blast has been observed in newer districts, signifying the expansion of the pathogen in the country.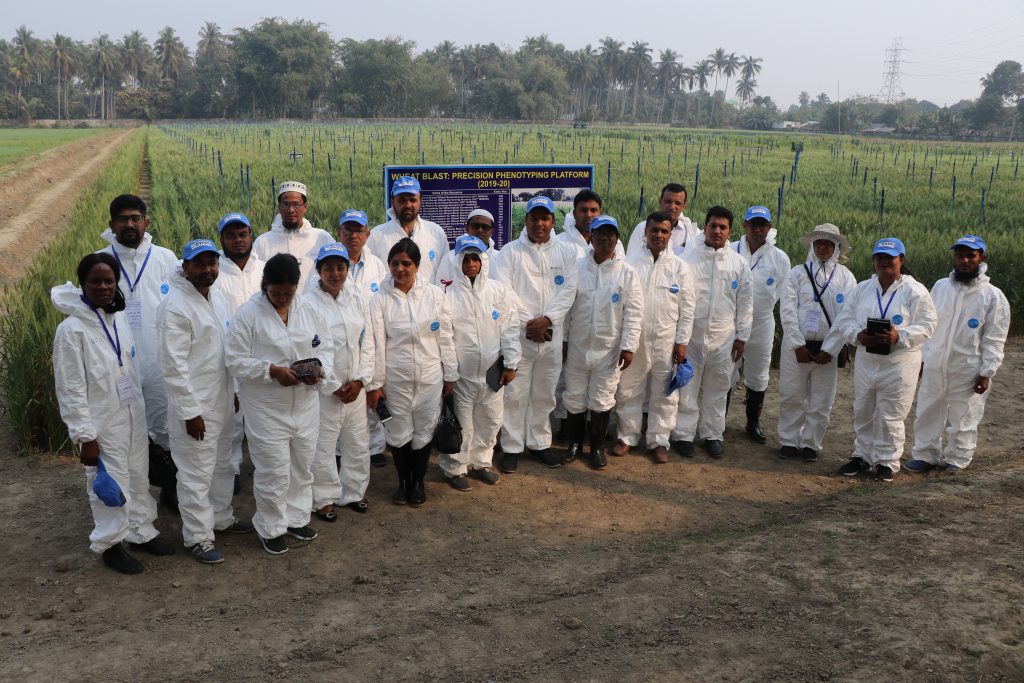 The knowledge gained in the training course will allow participants to refine blast research in their respective countries. They will also be able to raise awareness back home concerning the threat of blast and alert farmers based on the experience Bangladesh has adopted in the last four years.
The training was made possible by support from investors including the Australian Centre for International Agriculture Research (ACIAR), the CGIAR Research Program on WHEAT (CRP WHEAT), the Indian Council of Agricultural Research (ICAR), Krishi Gobeshona Foundation (KGF), the Swedish Research Council (SRC) and the United States Agency for International Development (USAID).