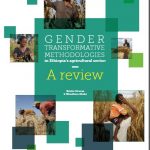 Gender transformative methodologies in Ethiopia's agricultural sector

The seven methodologies in this report represent a different way of incorporating gender into
agricultural programs in Ethiopia with encouraging results. All use a collection of participatory
research methods combined in a structured manner that enables participants to assess,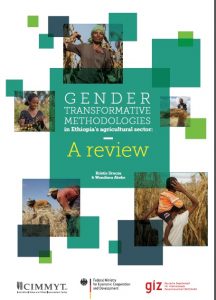 monitor, review and reflect on their current situation, and develop plans to solve their
problems. These methodologies strengthen and empower whole communities, groups and
households while creating more egalitarian relationships. This reduces the likelihood of a
backlash against women, something that too frequently accompanies gender-focused
programs. Creating more egalitarian gender relations contributes to improving productivity,
growth, social cohesion, and sustainability, but more research on these linkages is needed.
The participatory research tools used in these methodologies can be incorporated into
baselines, evaluations and agriculture research, for they are gender-friendly, appropriate for
illiterate women, and capture normative changes.
Click here to download a copy of this publication.
Tags: empowerment, Ethiopia, female, Home page, women
Trackback from your site.