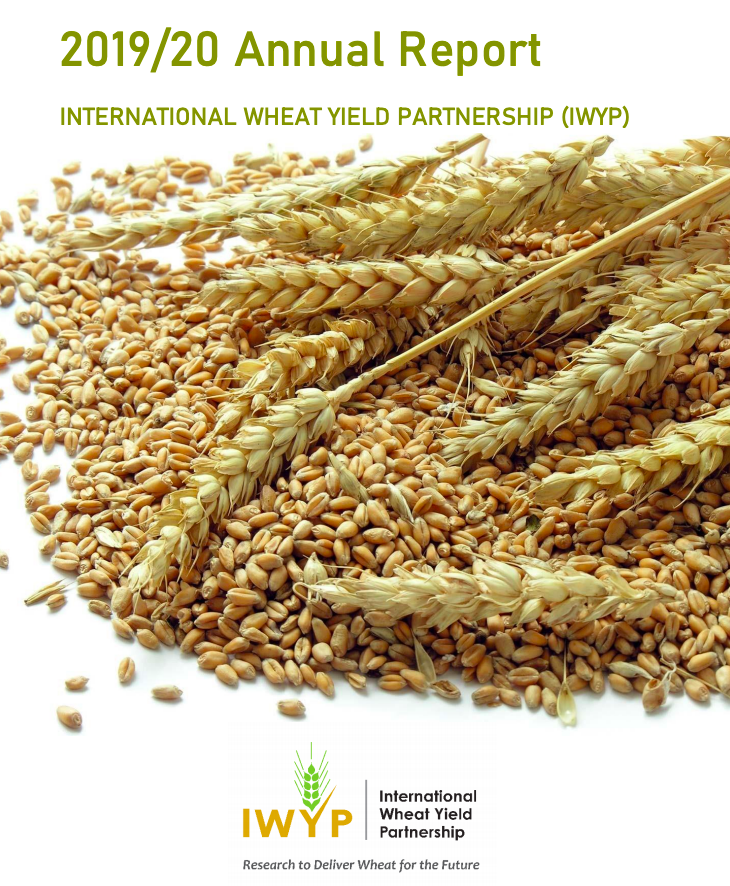 The International Wheat Yield Partnership (IWYP), a partnership of public sector agencies and private industry focusing on innovations in wheat breeding for significant yield increases – and a strong partner of the CGIAR Research Program for Wheat (WHEAT) and the International Maize and Wheat Improvement Center (CIMMYT)– recently released its 2019-2020 Annual Report. 
IWYP was founded on a simple yet aggressive goal, of raising the genetic yield of potential of wheat by 50% by 2035. Five years after initiating its Science Program, the partnership has grown in response to need and exciting results continue to emerge, including the discovery of new sources of enhanced traits, molecular genetic markers and tools to measure phenotypes in labs and fields.
Many new research discoveries have been recorded over the last year, despite the unique challenges associated with the COVID-19 pandemic.
Among other achievements, IWYP expanded its output delivery capabilities with the launch of two new Hubs for discovery validation and pre-breeding, one in the US and the other in Europe, complementary to the spring wheat germplasm Hub it maintains at CIMMYT's wheat research station in Obregon, Mexico.
Over the last year, IWYP research projects have transferred 11 new outputs into this Hub, where 8 were validated and entered the pre-breeding stage. From Hub pre-breeding, 150 new higher-yielding elite lines were tested, and 32 were selected and sent for international field trials at over 100 locations across the world.
Four of these new, higher yielding lines have been selected to become varieties in countries including Pakistan and Afghanistan.
CIMMYT and WHEAT look forward to this continued, productive partnership with IWYP and encourage those interested to have a look at the full IWYP Annual Report 2019-2020 here.