This article was originally published on the website of the International Maize and Wheat Improvement Center on March 7, 2019.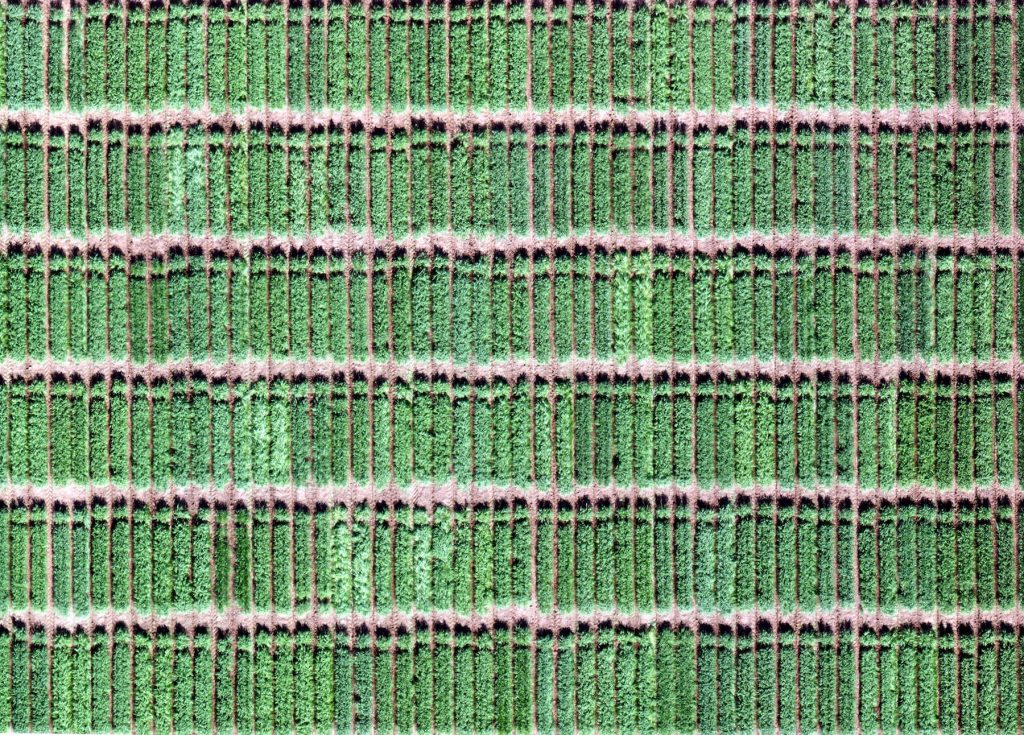 For plant scientists, increasing wheat yield potential is one of the most prevalent challenges of their work. One key strategy for increasing yield is to improve the plant's ability to produce biomass through optimizing the conversion of solar radiation into plant structures and grain, called radiation use efficiency (RUE). Currently, the process is 30-50% less efficient in wheat than in maize.
International Maize and Wheat Improvement Center (CIMMYT) wheat physiologist Gemma Molero, in collaboration with Ryan Joynson and Anthony Hall of the Earlham Institute, has been studying the association of RUE related traits with molecular markers to identify specific genes associated with this trait.
In December 2018, her team published their results in the article "Elucidating the genetic basis of biomass accumulation and radiation use efficiency in spring wheat and its role in yield potential," shedding light on some of the genetic bases of biomass accumulation and RUE in a specially designed panel of lines that included material with diverse expression of RUE over the wheat crop cycle.
Over the course of two years, Molero and fellow researchers evaluated a panel of 150 elite spring wheat genotypes for 31 traits, looking for marker traits associated with yield and other "sink"-related traits, such as, grain number, grain weight and harvest index, along with ''source''-related traits, such as RUE and biomass at various growth stages. Many of the elite wheat lines that were tested encompass "exotic" material in their pedigree such as ancient wheat landraces and wheat wild relatives.
The scientists found that increases in both net rate of photosynthesis and RUE have the potential to make a large impact on wheat biomass, demonstrating that the use of exotic material is a valuable resource to help increase yield potential. This is the first time that a panel of elite wheat lines has been assembled using different sources of yield potential traits, and an important output from a large global endeavor to increase wheat yield, the International Wheat Yield Partnership (IWYP).
"We identified common genetic bases for yield, biomass and RUE for the first time. This has important implications for wheat researchers, breeders, geneticists, plant scientists and biologists," says Molero.
The identification of molecular markers associated with the studied traits is a valuable tool for wheat improvement. Broadly speaking, the study opens the door for a series of important biological questions about the role of RUE in yield potential and in the ability to increase grain biomass.
In order to accommodate worldwide population increases and shifts in diet, wheat yield needs to double by 2050 — and genetic gains in wheat, specifically, must increase at a rate of 2.4 percent annually. Increasing biomass through the optimization of RUE along the wheat crop cycle can be an important piece in the puzzle to help meet this demand.
Read the full study here.