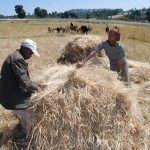 New Study Will Focus on Gender Norms and Wheat-based Livelihoods in Afghanistan, Ethiopia and Pakistan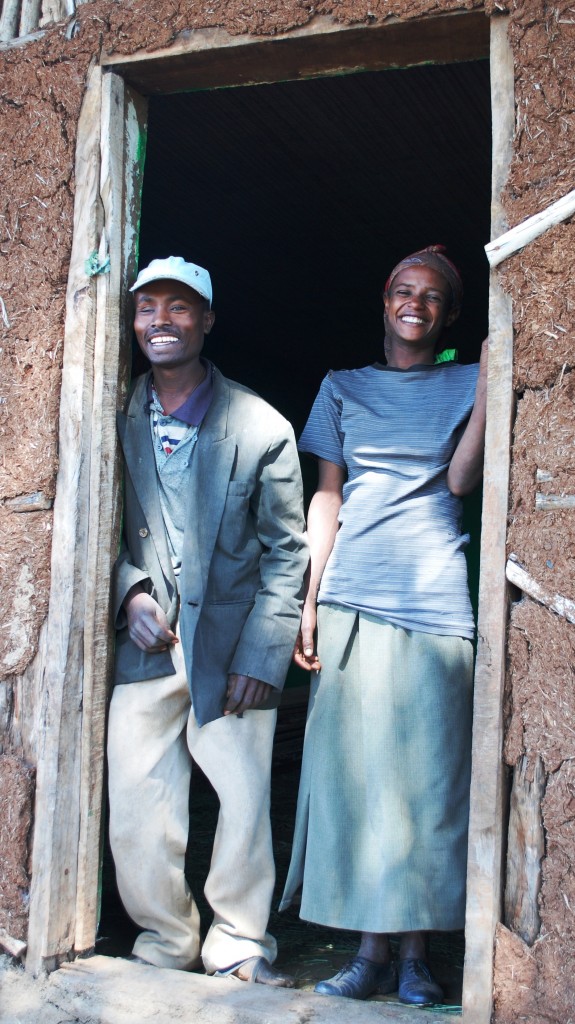 By Katie Lutz/CIMMYT
EL BATAN, Mexico (November 12, 2014)- In a newly-funded project, WHEAT will explore how the differing roles and rights of women, men and youth influence wheat research and development impacts in three nations whose inhabitants depend heavily on the crop for protein, carbohydrates and livelihoods.
Funded by Germany's Federal Ministry for Economic Cooperation and Development (BMZ), the project "Understanding gender in wheat-based livelihoods for enhanced WHEAT research for development (R4D) impact in Afghanistan, Pakistan and Ethiopia" will seek evidence to promote an appreciation of gender integration and social inclusion, as an opportunity to enhance impact. There is ample literature on gender and agriculture, but less on studies that explore gender and social equity issues relating to wheat-based livelihoods, according to Lone Badstue, CIMMYT's strategic leader for gender research and mainstreaming
"Wheat accounts for more than a third of Pakistan's food and over half of the food supply in Afghanistan, and Ethiopia is the second-largest wheat producer in Sub-Saharan Africa," Badstue said. "Gender norms are very conservative in these areas and male farmers are better positioned to benefit from new technologies, furthering the gap between men and women. Gender-sensitive approaches in research can help to diminish this gap and ultimately benefit everyone."
According to the FAO 2011 State of Food and Agriculture report, women are less likely than men to own land or livestock, access credit or adopt new technologies. If women had equal access to these resources, the study said, farm yields would increase by as much as 30 percent, agricultural output in developing countries would rise as much as 4 percent and there would be 12 to 17 percent (up to 150 million) fewer hungry people in the world.
"Ignoring gender dynamics in agriculture has serious consequences," said Badstue. "Today's donors are aware of this and prioritize investments that address gender inequality."
Results from this new work will feed into other CIMMYT projects, including: The Pakistan Wheat Production Enhancement Program , Sustainable Wheat and Maize Production in Afghanistan and the Farm Mechanization and Conservation Agriculture for Sustainable Intensification in Ethiopia.
"Afghanistan, Pakistan and Ethiopia are conservative with regard to gender relations," said Hans Braun, director of CIMMYT's Global Wheat Program. "We know that research on technical issues, like optimizing quality, nutrition and processing traits, can impact lives of women and youth. There are likely many more issues researchers are not aware, and this project will uncover new issues and shed fresh light on how best to improve socioeconomic factors with wheat-related objectives."