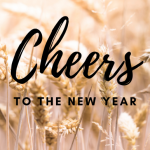 2019 was an eventful year for wheat. Scientists from the CGIAR Research Program on Wheat (WHEAT) and our global partners made groundbreaking progress for the more than 2 billion people who depend on wheat for their livelihoods and daily food.

Here are a few of the accomplishments we look back on in 2019.
WHEAT scientists joined more than 900 colleagues worldwide at the first International Wheat Congress, held in Saskatoon, Canada in July. They shared cutting edge findings to improve yield, nutrition, and climate change resilience, including state-of-the-art approaches to accelerate breeding for heat and drought tolerance, new sources of diversity for pest resistance, the link between nighttime temperatures and yield loss, and much more.

Safeguarding the biodiversity of wheat is crucial for developing new, resilient wheat varieties. We made exciting progress on finding and saving "lost" landraces.

With our partners, we developed innovative digital tools to track the spread of improved varieties through DNA fingerprinting and to detect devastating rust disease from the field in nearly real-time with MARPLE diagnostics.

Our scientists also worked on identifying climate-friendly and cost-effective farming practices that can increase Indian farmers' profits and cut pollution in the Indo-Gangetic plains.

As we enter 2020, we are inspired by evidence that research building on the recent breakthroughs in mapping the wheat genome will improve the yield, climate-resilience, and quality of bread wheat.

This would not be possible without your support. Thank you! We look forward to continuing our collaboration on wheat research that improves livelihoods.

Best regards for the new year and please stay in touch! Check out our blog, follow us on Facebook, and subscribe to our quarterly newsletter, The WHEAT Wire.