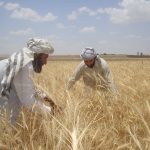 Rajiv Kumar Sharma on insecurity, rural isolation and challenge of supporting crop production in a conflict zone.
by Emma Orchardson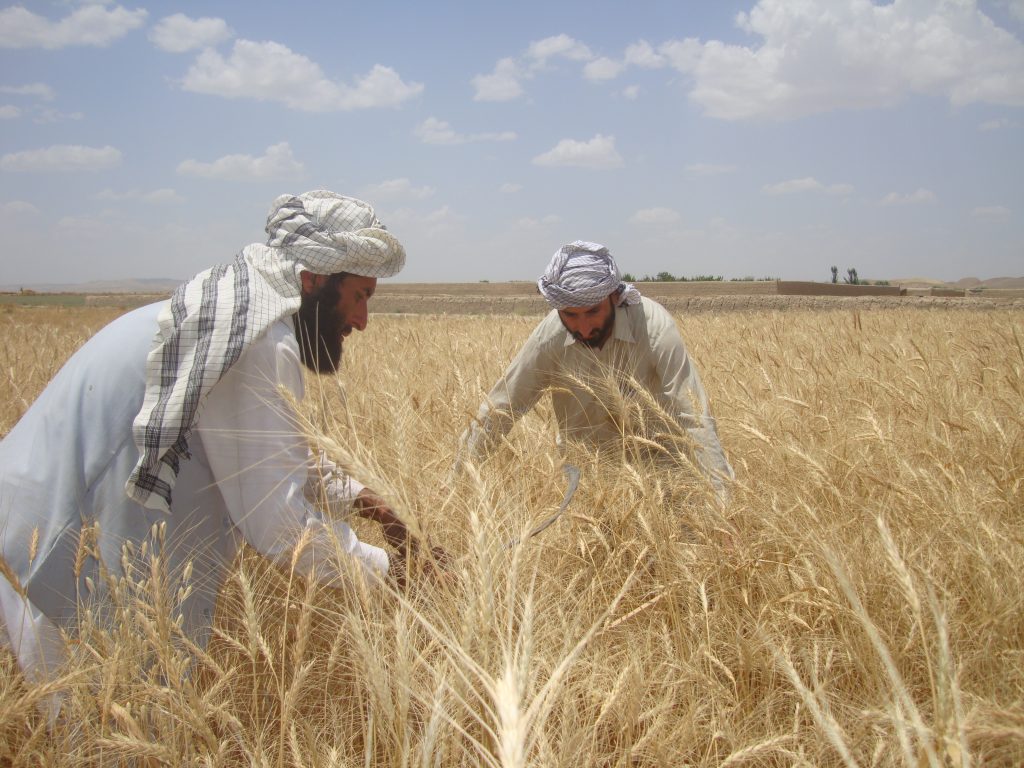 In September 2002, looters raided the storage facilities housing Afghanistan's largest collection of crop genetic material. In the towns of Ghazni and Jalalabad, hundreds of samples of the country's rich agricultural heritage were lost as wheat, barley, pistachio and pomegranate seeds were ripped from the plastic containers designed to preserve them. The incident was described as a tragic loss, with representatives from the United Nations lamenting the fact that these lost varieties were essential genetic resources for sustaining future food production in a country where farmers struggle to withstand harsh climatic conditions such as recurrent drought.
Nearly two decades later, these climatic challenges have been further compounded by demographic ones, as rising population and income levels fuel consumption of some of the country's most important cereal crops, including wheat – which makes up around 60% of the nation's daily caloric intake – and maize. Failure to meet domestic demand could have devasting consequences in a country whose growth and economy are dominated by agriculture.
Some of Afghanistan's obstacles to crop production are not unique. Poor market support, limited mechanization and inadequate storage stifle growing and processing activities from Latin America to South Asia. Others – such as rain dependent wheat and grossly deficient extension services – are more specific to a country in the midst of ongoing and widespread conflict. As anti-government forces continue to target transport infrastructure and police road travel between provinces, links between the nation's pockets of relative urban security and the 70% of Afghans who live and work in rural areas are drastically reduced.
Farmers beyond reach
"Insecurity is by far the biggest hurdle in communication with and reaching out to farmers," says Rajiv Kumar Sharma, the International Maize and Wheat Improvement Center's (CIMMYT) Country Representative for Afghanistan.
The organization has been operating in the country since 2002, supporting national agricultural research systems through the provision of germplasm, support for data collection and analysis, and working to release high-yielding, disease resistant crop varieties into the Afghan seed system and farmers' fields. While capacity development for local research partners has been extremely successful, connecting directly with farmers remains practically impossible in many areas.
Sharma points to the results of a 2016 survey on the adoption of new improved maize and wheat varieties and crop management practices under local conditions, which found much higher adoption rates among farmers who had received some form of training or who had access to markets and a main road. "However, because even the most basic transport facilities are missing in most places, during our field visits or meetings it was not unusual to hear from farmers that it was the first time they had ever met their extension workers."
"It's a very complicated situation," he explains. "We cannot look at any one factor in isolation because everything is interconnected – insecurity, governance, infrastructure, logistics, access to roads, transport and markets."
Even the country's seed market, he adds, seems to be an artificial one. "I used to say that the seed market was donor-driven because they would give money to the government, who would purchase all the seed produced and distribute among farmers. But once that system dwindled around 2014/15, seed production came down. If production is not remunerative, farmers simply aren't going to invest."
In the face of limited resources and capacity, non-available irrigation services, collapsed industry and a fragile economy, Sharma highlights the lack of infrastructure as the main limiting factor in developing the country's seed sector. "It matters because it really impacts the extent to which we can reach people."
"Did you know, for example, that Afghanistan did not have a postal system until few years ago and the one present today is not fully functioning. Can you imagine how much effort it takes for us just to move our seed packets and data sheets from one province to another?"
With no functioning courier services and limited public transport between cities, trial data dispatches are sent across the country using private taxi services. There are obvious and imaginable challenges involved in working in a conflict zone, he explains, but realities on the ground are often more challenging than what you'd expect.
Successes with seed
It's not all doom and gloom in Kabul though, and Sharma remains optimistic about the progress of CIMMYT's work in Afghanistan despite the numerous challenges. "It's not easy working here, but still we can do something."
Recent successes include the release of four new high yielding and disease resistant wheat varieties in early 2020 and the successful culmination of the "Improving food security by enhancing wheat production and its resilience to climate change through maintaining the diversity of currently grown landraces" project in December 2019. Funded by the International Treaty on Plant Genetic Resources for Food and Agriculture, the project supported the collection, characterization and evaluation of the country's landraces and relied heavily on dedicated local staff and their ability to navigate the territory as safely as possible. "They know where they can and can't go, as well as the dynamics and how to protect themselves," Sharma explains.
In the northwestern provinces of Balkh and Herat, staff were able to collect landraces from farmer fields for testing against modern improved varieties at research stations. The team were then able to remove those susceptible to disease, purify the superior ones and improve them with regards to variability and uniformity. They found that, on average, Afghan wheat landraces yielded highest under rainfed conditions when compared with those from Iran and Turkey, as well as against winter wheat trials carried out in 2018.
These landraces have since been used in breeding improvement and crossing programs, as well as being multiplied and given back to local communities. "This has really enriched regional variability and made these landraces more useful for those communities who grow them and thus contribute to conserving useful variability on farm."