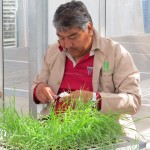 By Katie Lutz/CIMMYT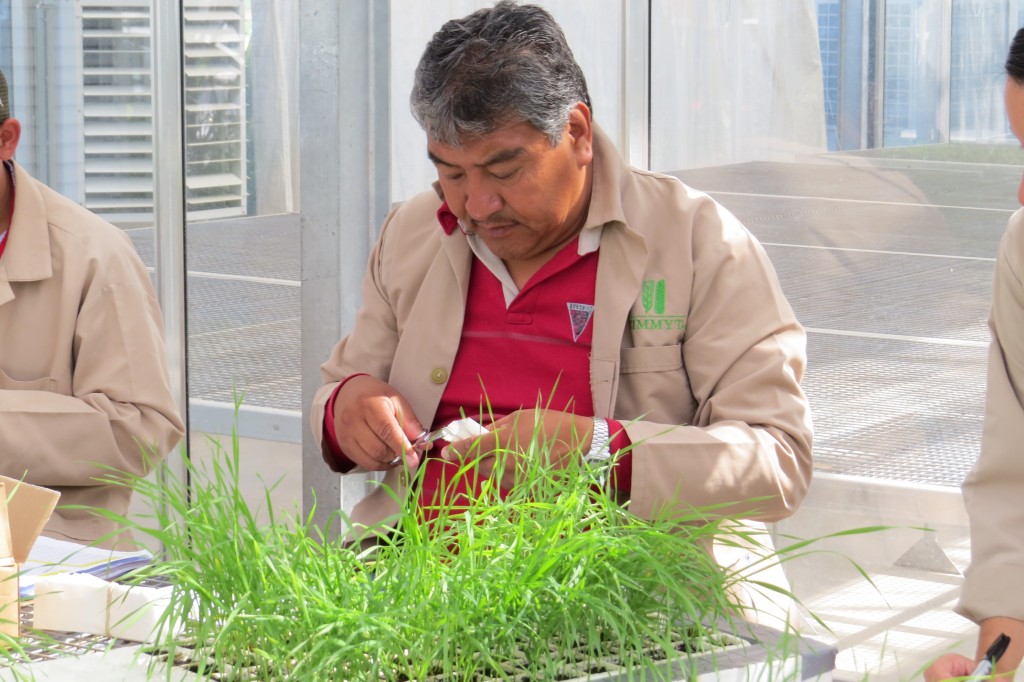 EL BATAN, Mexico(February 23, 2016)- With Syria torn apart by civil war, a team of scientists in Mexico and Morocco are rushing to save a vital sample of wheat's ancient and massive genetic diversity, sealed in seed collections of an international research center formerly based in Aleppo, but forced to leave during 2012-13.
The researchers are restoring and genetically characterizing more than 30,000 unique seed collections of wheat from the Syrian genebank of the International Center for Agricultural Research in the Dry Areas (ICARDA), which has relocated its headquarters to Beirut, Lebanon, and backed up its 150,000 collections of barley, fava bean, lentil, and wheat seed with partners and in the Global Seed Vault at Svalbard, Norway.
In March 2015, scientists at ICARDA were awarded The Gregor Mendel Foundation Innovation Prize for their courage in securing and preserving their seed collections at Svalbard, by continuing work and keeping the genebank operational in Syria even amidst war.
"With war raging in Syria, this project is incredibly important," said Carolina Sansaloni, genotyping and DNA sequencing specialist at the Mexico-based International Maize and Wheat Improvement Center (CIMMYT), which is leading work to analyze the samples and locate genes for breeding high-yield, climate resilient wheats. "It would be amazing if we could be just a small part of reintroducing varieties that have been lost in war-torn regions."