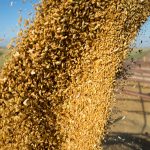 "This will make us one of the world's best breeding programs," says visiting scientist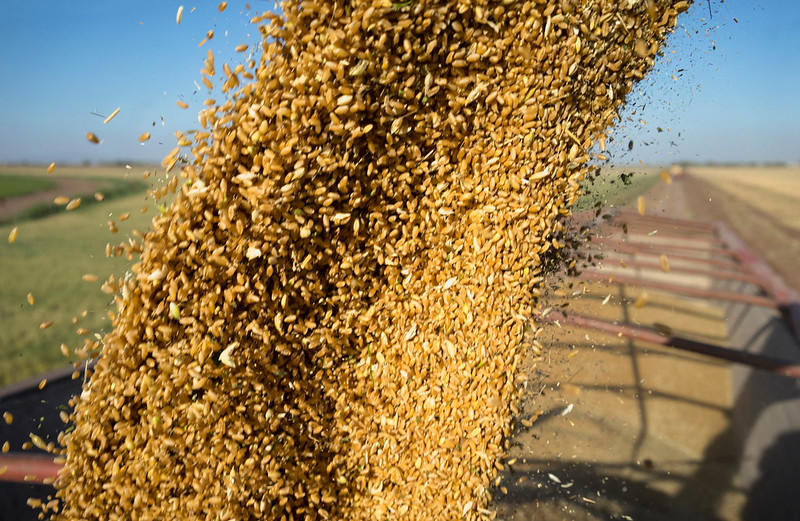 A select group of plant breeders, quantitative geneticists, pathologists, statisticians, mathematicians, and other scientific and technical experts from the public and private wheat breeding sectors spent three days at the headquarters of the International Maize and Wheat Improvement Center (CIMMYT) last week debating ways to improve CIMMYT's wheat breeding program.
The group, who traveled from as far as away as Canada, India and China, challenged each other to come up with a set of recommendations to move CIMMYT's wheat breeding program to two ambitious goals: to increase the rate of genetic gain in wheat yields and to mainstream high zinc levels into all new improved wheat lines.
We caught up with a few of these visiting scientists to understand why they came and how they saw their role in this renewed push for food security through wheat research.
Gary Atlin, Senior Program Officer, Bill & Melinda Gates Foundation
Q: There is a sense of urgency in this meeting. Why is it important to raise genetic gain – and nutrition — in wheat now?
A: The urgency is generally around increasing the effectiveness of breeding in the face of climate change and intensifying cropping systems in the target countries that we serve. There is also an increasing recognition that micronutrient deficiencies are a major health problem in many areas where a lot of protein and calories come from wheat.
Donors are looking at breeding investments and realizing that although programs like CIMMYT are extremely effective they could probably be more efficient and effective.
It's an ambitious goal: to increase the rate of genetic gain — and move the needle on zinc — within the context of an agronomic breeding program that's already very effective. This will make us one of the world's best breeding programs.
Q: Do we have what it takes?
A: Absolutely. The engine already works very well. But there are lots of new tools, new ways of organizing breeding being tried out in the public and private sectors that we can use. CIMMYT has an excellent skill set here and very experienced people. It's all there — but it's a complex problem.
Q: How do you see the role of wheat research in the move to transform the many CGIAR centers into OneCGIAR?
A: Well, along with rice, wheat is among the top two in terms of area and contribution to total calories worldwide. So OneCGIAR will have a wheat research program as the core of its wheat offering. One CGIAR will hopefully do away with dysfunctional separations and boundaries between programs so it should be easier and we won't have to duplicate programmatic leadership and administrative structures.
Wheat will be just as important. The idea of OneCGIAR is to provide a better platform for the research programs. I'm very optimistic that it's going to help.
Valentin Wimmer, Head of Cereals Breeding Technologies, KWS SAAT SE & Co. KGaA, Germany
Q: Why did you decide to come help CIMMYT's wheat breeding program?
A: I would have regretted it if I hadn't come. The exchange, the process of disclosing a program, having an in-depth discussion and coming up with a proposal — that is something that rarely happens.
I was also interested because I thought I could also learn. There are many other smart people here. It's a give and take.
Q: What is your reaction to CIMMYT's wheat breeding plan? Do you think we can do it?
A: I think it's very ambitious but I was positively surprised by the output. Given the limited amount of time, we really made good progress.
Q: How do you see your role in this consultation and in the future with this effort?
A: My background is in breeding technologies, statistical modeling and simulation and breeding scheme modeling—all areas of discussion here. I also have expertise in a corporate environment – so I can provide input on logistics and time constraints.
I will be available to offer additional feedback and answer questions – or if the program wants to send someone to us for training- I could imagine that, too.
Curtis Pozniak, Professor and Ministry of Agriculture Strategic Research Program Chair in Durum and High-Yield Wheat Breeding and Genetics, University of Saskatchewan, Canada
Q: How has your experience been at this workshop?
A: I work closely with the CIMMYT wheat breeders in exchanging germplasm, particularly on the durum wheat side. To be able to visit CIMMYT and help move the program forward was quite an honor for me, particularly given the excellent relationships I've had with CIMMYT scientists. It's been a fantastic experience.
Q: How do you see your role as a research partner and your involvement as this effort moves forward?
A: It's clear that CIMMYT has extensive breeding capability capacity, structure, people, and know-how. They're doing an excellent job. Our role at this workshop is to review how decisions are made and think about how CIMMYT wheat programs apply new technologies to improve the rate of genetic gain in wheat. It is nice to see that the program is starting to embrace a data driven selection system.
One of the things we were talking about here is the importance of germplasm exchange, and how to fit that into not only the CIMMYT program but the international programs both in developed and developing countries. I use CIMMYT germplasm in my own crossing program, and we exchange genetic mapping populations and genotypic information amongst our programs to make better sense of the data in the context of our own germplasm, relative to our specific environments. I am happy to give back.
Kudos to CIMMYT for reaching out and really doing an excellent job presenting their program and asking a whole range of experts to provide feedback on their wheat program and listen to our collective experiences on how we might improve not only the breeding program at CIMMYT, but national programs as well. I don't see this as a "one-off" but the first step to building a much stronger relationship, and something that will continue.
"Change can be painful and can take us out of our comfort zone," said CIMMYT Director of Genetic Resources Kevin Pixley, who co-moderated the workshop, "but a constant pursuit of improvement is what differentiates exceptional from good, and the challenges facing wheat farmers in coming decades will require the best that science can offer."
Wrapping up the technical expert meeting, Gary Atlin put these efforts into perspective. "Genetic gains mean income for farmers," he reminded the group. "That's what drives me, and I know that's what drives you too."
---