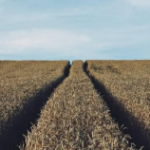 The Wheat Initiative, through the Expert Working Groups on Wheat Phenotyping and Wheat Information Systems and in collaboration with Elixir Europe, is organizing a two-day training workshop on data management for wheat phenotyping data. The workshop is open to non wheat scientists and data managers willing to attend on their own budget.
Attendees will be provided with an overview of current practices and methods for plant phenotyping data. Genomic Open-source Breeding informatics initiative (GOBii), http://gobiiproject.org/, funded by the Bill & Melinda Gates Foundation has developed open-source genotype data management and marker- and genomic-assisted breeding tools and are working on integrating these with adjacent data management systems and tools.
This workshop will focus on GOBii data management and tools. For the wheat community training, GOBii will provide a cloud-based GOBii system and examples of wheat use cases and datasets for demonstration and hands-on training. All training will be given in English.
Please note that this workshop will follow the 2020 Borlaug Global Rust Initiative Technical Workshop, which will be held at the John Innes Centre 1-4 June 2020.
For more information and to sign up for the event click here.