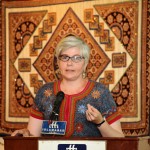 WHEAT and CIMMYT Remember Vital Legacy of Gender Specialist Paula Kantor

By Mike Listman/CIMMYT
EL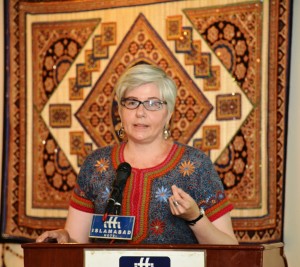 BATAN, Mexico (May 15,2015) ‑ CIMMYT is sad to announce the tragic death of our friend and respected colleague, gender and development specialist Paula Kantor.
Paula died on May 13, in the aftermath of an attack on the hotel where she was staying in Kabul, Afghanistan.
"We extend our deepest condolences to her family, friends and colleagues," said Thomas Lumpkin, CIMMYT's director general.
"Paula's desire to help people and make lasting change in their lives often led her into challenging settings. Her dedication and bravery was much admired by those who knew her and she leaves a lasting legacy upon which future research on gender and food security should build."
Click here to read more about Paula's exciting and valuable life and legacy.
Tags: Afghanistan, CIMMYT, empowerment, Ethiopia, farming, female, food security, gender, livelihoods, Pakistan, Wheat, women