What was the CGIAR Research Program on Wheat (WHEAT)?
An international research collaboration to foster a sustainable, food-secure future, focusing on one of the world's most important staple crops: wheat.
WHEAT IN THE WORLD
From 2012-2022, WHEAT research led to the development and deployment of more than
Maps show the combined contributions from the International Maize and Wheat Improvement Center (CIMMYT), the International Center for Agricultural Research in the Dry Areas (ICARDA) and International Winter Wheat Improvement Program (IWWIP).

Click on each one for more details.
Nutrition
20%
of proteins and calories consumed come from wheat
50%
expected increase in wheat demand by 2050
Wheat plays an essential role in global food security. Over the last decade, we explored the nutritional importance and potential of wheat and wheat-based foods around the world.
Poverty
75%
of the world's poor & food-insecure people rely on the land for their source of livelihood
Against the backdrop of virulent biotic stresses and a rapidly changing climate, our wheat breeding research has demonstrated success in raising farmers' income.
Gender
85%
of the world's youth live in low- and middle-income countries
43%
of farmers in low- and middle-income countries are women
We worked with partners around the world to improve the access of women, youth, and other marginalized groups to trainings, information and quality seeds.
Climate
80%
of the world's croplands rely on rainfall for irrigation
We invested in science that equips wheat farmers for more extreme and erratic weather. Drought-tolerant wheat varieties, space agency data, and agronomic strategies play a major role in climate change adaptation for farmers.
Environment
1/3
of global greenhouse gas emissions come from agriculture
70%
of agricultural mitigation potential is in low- and middle-income countries
Conservation agriculture practices and support technologies—such as zero-till, crop rotation, improved nutrient and water management—help farmers shrink wheat's environmental footprint, while raising profits.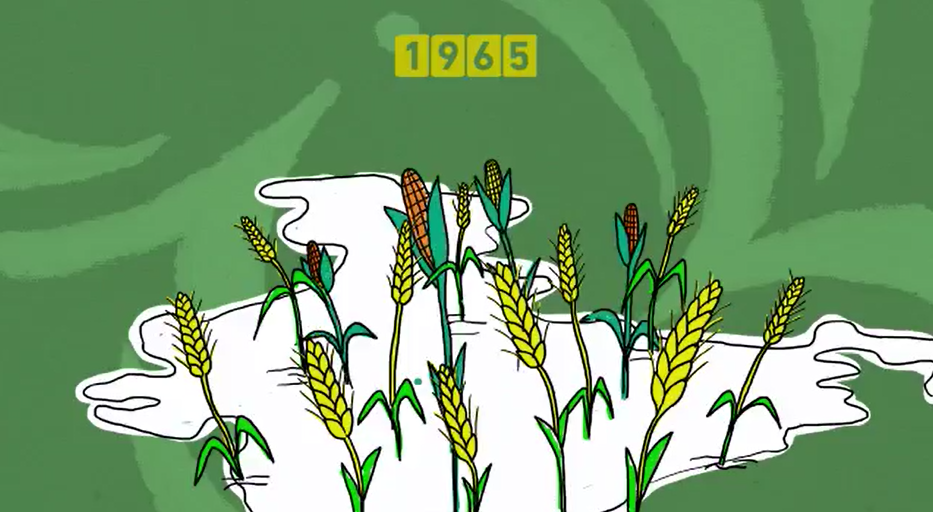 "The collaborative efforts with CIMMYT are historical."
Gyanendra Pratap Singh, India.
Watch the video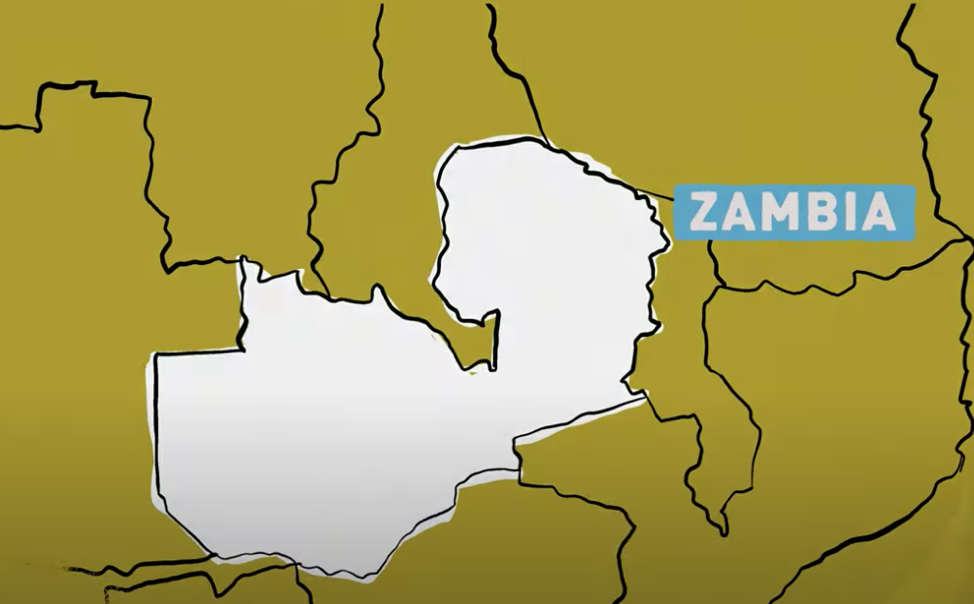 "We receive germplasm for wheat improvement."
Batiseba Tembo, Zambia.
Watch the video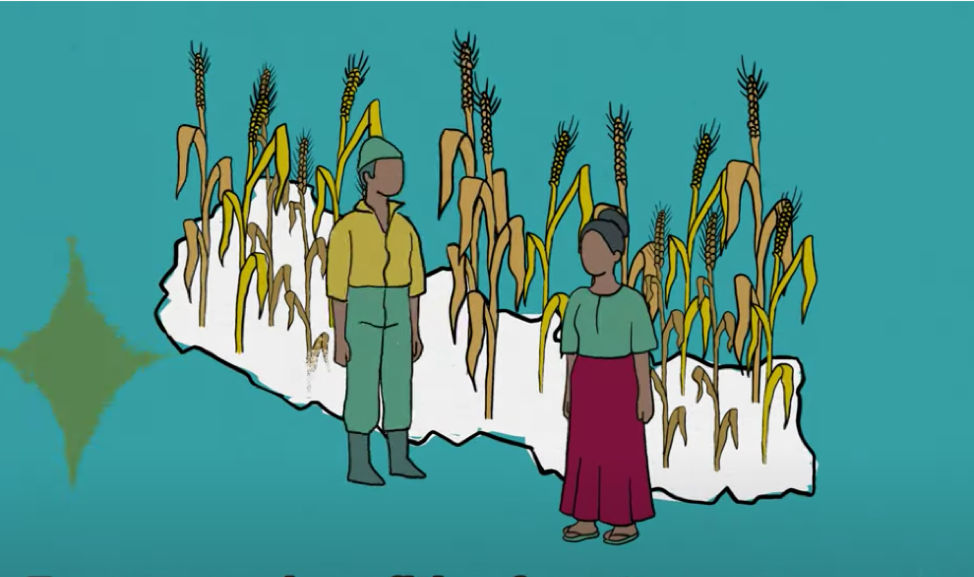 "CIMMYT has converted rice-fallow into rice-wheat cropping systems."
Subhash Upadhyay Lumbini, Nepal.
Watch the video
"The average yield in 1999 -2000 was 1 ton/ha, now it has gone to 3.5 tons./ha – 6 tons/ha. The wheat genotypes promoted under the WHEAT/CIMMYT biofortification program occupy a substantial area in Eastern India. Livelihood of farmers has improved, regional food availability has increased, and hunger and malnutrition has been reduced."
---
Ramesh Chand, Banaras Hindu University, India – Regional partner, led participatory research with farmers.
"Since the 2016 wheat blast outbreak, CRP-WHEAT has been supporting BWMRI for blast screening, surveillance, breeding activities and greenhouse establishment."
---
Muhammad Rezaul Kabir, Senior Scientific Officer – Bangladesh Wheat and Maize Research Institute (BWMRI). Worked as principal investigator in CIMMYT-funded CRP Wheat project.
"Since 1960, Nepal released 54 wheat varieties. Wheat area, production and yield increased from 111K ha to 708K ha, 126K to 2,185K metric tons and 1.0 to 3.0 ton/ha, respectively, due to introduction, development and release of CIMMYT varieties in Nepal."
---
Dhruba Thapa, Senior Scientist & Wheat Breeder – Nepal Agricultural Research Council (NARC). Worked as collaborator with CIMMYT, conducted different observation and disease screening nurseries, yield trials at different research stations of NARC.
"The research collaboration with WHEAT and CIMMYT helped India not only to become a self-sufficient country in wheat production, but also become a wheat exporting country…"
---
Jag Shoran, Technical Advisor, Dayal Fertilisers Pvt. Ltd. – formerly a Wheat Breeder at the Indian Council of Agricultural Research (ICAR). Worked with WHEAT & CIMMYT improving wheat varieties for irrigated and rainfed conditions. 
"CIMMYT has made an enormous contribution to global wheat improvement. While this has had major impact in the developing world, countries like Australia have also benefited."
---
Robert Park, Director of Cereal Rust Research – The University of Sydney. Long term collaborator with CIMMYT in the area of rust pathology and genetics
"We have been collaborating with the wheat researchers at CIMMYT in Mexico for many years…It has been hugely beneficial. We have done a number of projects together, which led to a number of MSc and PhD degrees."
---
Maryke Labuschagne – University of the Free State, South Africa
"The CIMMYT program is the "center of the word" for wheat researchers. It's where we get our germplasm and also where we send our discoveries and introgressed genes to have a global impact."
---
Jorge Dubcovsky, Wheat Breeder – University of California, Davis, United States
I was a CIMMYT trainee in 2000 and participated in the regional nursery germplasm testing. This helped to improve my breeding skills and existing methodology by shifting from the more traditional pedigree method to modified pedigree-bulk method.
---
Dario Novoselović – Agricultural Institute Osijek, Croatia
"[Over] the past 20 years, we developed several new durum and bread wheat cultivars using genotypes from CIMMYT wheat nurseries [by] conducting multi-environment trials. These new cultivars made a significant increase in yield and enhanced the quality of grain products."
---
Sana Salih, Researcher – Sulaimanyah Agricultural Research, Iraq
"Our work will produce new knowledge and information on wheat genetics using germplasm from [the] CIMMYT/WHEAT program in our research. Right now, we are identifying wheat germplasm for drought tolerance and powdery mildew resistance in China."
---
Yiwen Li – Institute of Genetics and Developmental Biology, Chinese Academy of Sciences, China
"[The] CIMMYT wheat program has been a permanent source of inspiration for our approach to winter wheat breeding. The winter-facultative wheat nurseries that we received from CIMMYT Turkey, but also the CIMMYT spring wheat nurseries, have been valuable germplasm sources for our breeding program."   
---
Nicolae Saulescu, Wheat Breeder – National Agricultural Research and Development Institute (NARDI) Fundulea, Romania
"The INTA-CIMMYT relationship [has been] crucial to our wheat breeding program since 1970. Germplasm exchange has been fluid and permanent. CIMMYT's germplasm is one of the most important sources of genetic variability to deliver new high yielding varieties, resistant to diseases and adapted to different environments."
---
María Beatriz Formica, Genebank Curator – Instituto Nacional de Tecnología Agropecuaria (INTA), Argentina
"In 2013, we started a promising collaboration with CIMMYT … 20 [varieties] were spread to farmers, 4 varieties adapted to soil acidity …[and] 11 masters theses and two Doctorate ph.D have been presented. Today, wheat imports have reduced in my country." 
---
Eddy Leonard Ngonkeu Mangaptche, Scientific Coordinator – Institute of Agricultural Research and Development (IRAD), Cameroon
"The CIMMYT/Wheat program has had a very important contribution to the development of agriculture and wheat production in Mexico…making the country self-sufficient… Areas like pathology, agronomy, and breeding have been key factors for productivity, as well as for training."
---
Guillermo Fuentes Dávila – Instituto Nacional de Investigaciones Forestales, Agricolas y Pecuarias, Mexico
"[For the last 10 years] I have been collaborating with CIMMYT and ICARDA to identify the best suitable winter, facultative and spring wheat varieties for Uzbekistan's conditions. More than 10 wheat varieties were released… These varieties are stripe rust-resistant, drought-tolerant and high-yielding…They have had a great impact on food security in Uzbekistan."
---
Zafarjon Ziuaev – Institute of Genetics and Plant Experimental Biology, Uzbekistan
"[CIMMYT/WHEAT] has been very helpful in introducing ancient and forgotten varieties, and enriching the genetic material in our seedbank…We think that our experience has contributed to a better understanding of this material, so that the results can be shared with this institution as well as other seed networks. Thank you."
---
José Fonseca – Colher Para Semear, Portugal
"CIMMYT wheat breeding germplasm plays a leading role in global food security. The demand for wheat is still tenaciously high in Pakistan… Only breeders know the price and value of precious wheat germplasm supplied by CIMMYT."
---
Iltaf Ullah, Senior Research Officer, Cereal – Agricultural Research Tarnab, Peshawar, Pakistan
"We have been receiving and testing very productive wheat lines for our use for the last years. These introductions helped us build our wheat germplasm for local use, through which we have released several productive wheat varieties for the farmers and  company…There could not have been a more productive cooperative program for us."
---
Bhola Verma – Zambia Seed Co. Ltd, Zambia
"The Southern Cone of South America has heavily utilized CIMMYT germplasm in the last 5 decades to strengthen their wheat breeding programs. The result has been a constant upgrading in production and productivity/ha. . .The average yield over this period also increased by 271%."
---
Mohan Kohli – La Cámara Paraguaya de Exportadores y Comercializadores de Cereales y Oleaginosas (CAPECO), Paraguay
"Eastern, DRCongo has been at war for over two decades. Because of these repeated wars, the wheat culture had already disappeared. Thanks to the collaboration with CIMMYT/WHEAT since 2017…we have an increased demand from farmers to revive this crop, which used to be the main source of household income. It has allowed us to reorganize our wheat research system, promote the establishment of our seed bank, and support effective wheat research in our district. "
---
Audry Muke Manzekele – National Agricultural Study and Research Institute (INERA), ​​The Democratic Republic Of The Congo
"After [the] wheat blast incursion in 2016, CIMMYT came forward with technical and financial support with CRP WHEAT. This program helped conduct a training and survey program. CRP WHEAT also helped screen wheat germplasm against wheat blast and establish a precision phenotyping platform (PPP) in Bangladesh in 2018."  
---
Dr. Muhammad Rezaul Kabir Senior Scientific Officer – Bangladesh Wheat and Maize Research Institute (BWMRI), Bangladesh
"Upon visiting the station and the CIMMYT wheat breeding program, wheat scientists and visitors are infected; wheat workers from around the world leave with greater enthusiasm, deeper thinking and greater determination to improve wheat to feed the world."
---
Rollin Sears, Principal Wheat Breeder – Prairie View Genetics, USA
"Over the years, the Institute has recorded tremendous successes in wheat research in Nigeria by developing and releasing high-throughput varieties, mainly from CIMMYT germplasm… [The] Norman wheat variety has been outstanding in terms of yield and stress (heat) resistance."
---
Kachalla Mala Principal Research Officer – Lake Chad Research Institute Maiduguri, Nigeria