Environmental Mitigation
With our partners around the world, we researched and tested conservation agriculture practices that empower farmers to mitigate wheat production's environmental footprint, while turning a profit. Zero-tillage, crop rotation, improved nitrogen fertilizer and water management, nitrogen-efficient wheat, and mechanization all have a big role to play.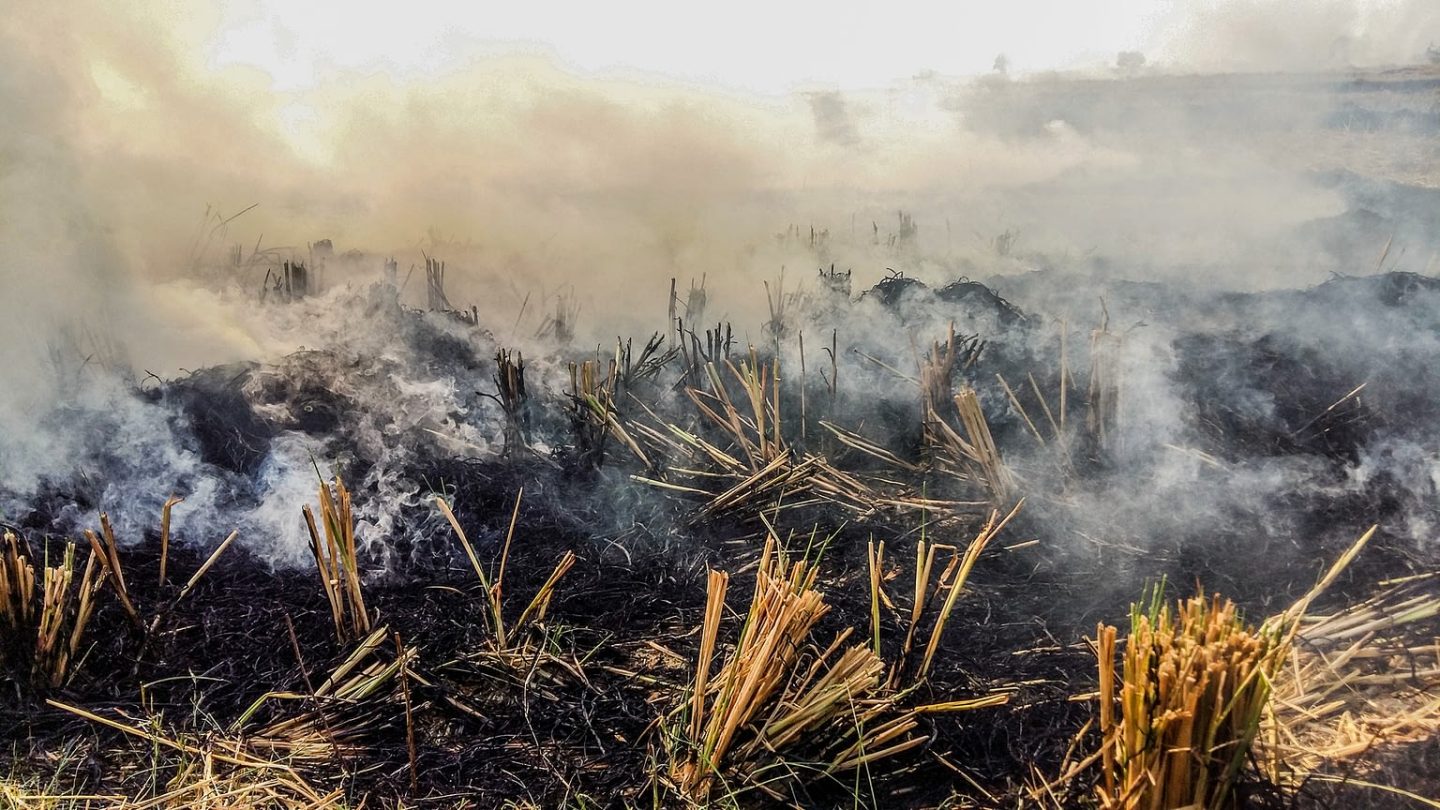 ---
The burning issue: How zero-tillage can help reduce stubble-burning in South Asia
Numerous WHEAT studies in the Indo-Gangetic Plains of South Asia have shown that sowing wheat directly into unplowed soils and rice straw in rice-wheat rotations has multiple benefits.
It not only cuts farm-related greenhouse gas emissions by as much as 78%, eliminating the need to burn millions of tons of rice straw and helping to curb the region's seasonal air pollution, but it also raises farmers' profits. The practice depends on use of the Happy Seeder, a tractor-mounted direct seeder developed and perfected by WHEAT and the CRP's predecessors.
"There are already some 11,000 of these specialized no-till implements, known as the Happy Seeder, in operation across northern India.

In addition to sowing, the Happy Seeder shreds and clears rice residues from the seeder path and deposits them back onto the seeded row as a protective mulch."

Harminder S. Sidhu, principal research engineer at the Borlaug Institute for South Asia (BISA)
Rice-wheat rotations in South Asia account for nearly 1/4 of the world's food production.
2.5 million farmers in northern India practice rice-wheat cropping.
Farmers in northern India burn an estimated 23 million tons of straw from rice harvests to quickly and cheaply clear fields to sow wheat.
Alternative farming practices could cut greenhouse gas emissions by as much as 78%, and lower air pollution in cities such as New Delhi. 
Studies attribute some 66,000 deaths yearly to breathing in airborne nano-particles produced by agricultural burning.
Zero-tillage with residue retention means:
12.6%
water-use efficiency increase
25.9%
increase in net economic return
-12-33%
reduction in global warming potential
5.8%
increase in mean yield advantage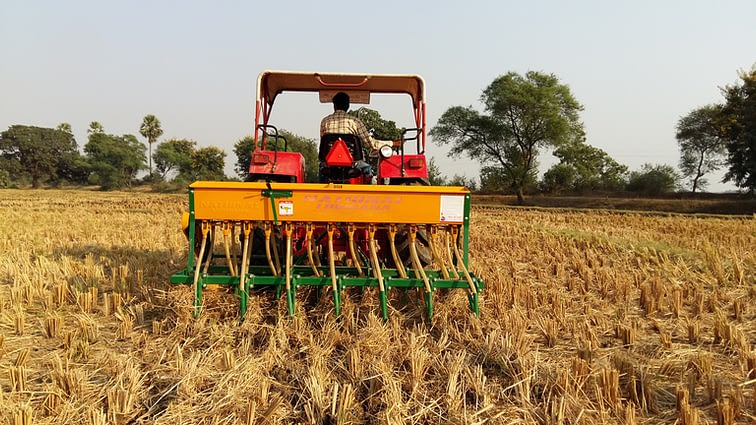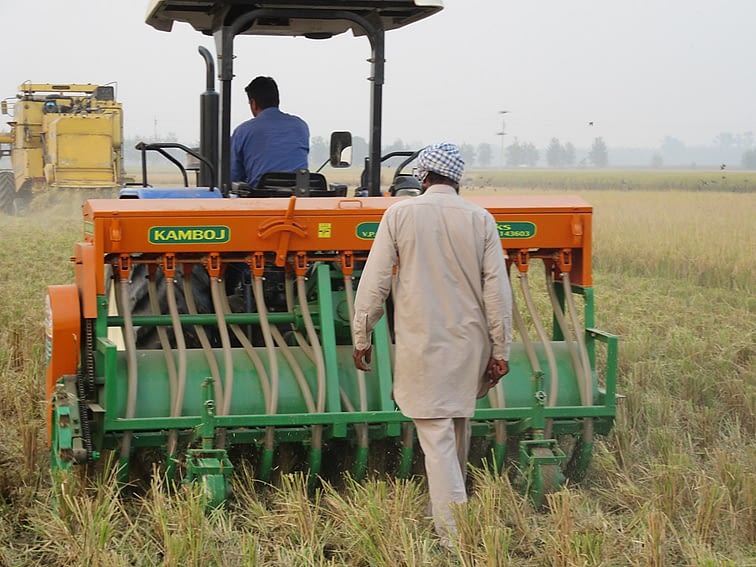 ---
Resource-use efficiency
In addition to zero-till and no-burn farming practices, additional conservation agriculture techniques are gaining ground in South Asia to counter widespread soil degradation, groundwater depletion, and weed infestations thanks to WHEAT's efforts and partnerships. 
"Climate change and natural resource degradation are serious threats to smallholder farmers in South Asia that require evidence-based sustainable solutions. The Indian Council of Agricultural Research (ICAR) has been working closely with CIMMYT and partners to tackle these threats."

SK Chaudhari, Deputy Director General of the Natural Resource Management at the Indian Council of Agricultural Research (ICAR).
Conservation agriculture-based approaches outperform conventional farming approaches on a variety of indicators in WHEAT-RICE systems.
Conservation agriculture-based wheat-rice management produces
12%
increase in profitability
-19%
decrease in water use
-28%
decrease in global warming potential
Substituting rice-wheat rotatons with conservation agriculture-based maize-wheat rotations led to
16%
increase in profitability
-84%
decrease in water use
-95%
decrease in global warming potential
Adding the fast-growing legume mung bean to maize-wheat rotations also led to
11%
increase in productivity
25%
increase in profitability
-64%
decrease in water use
-106%
decrease in global warming potential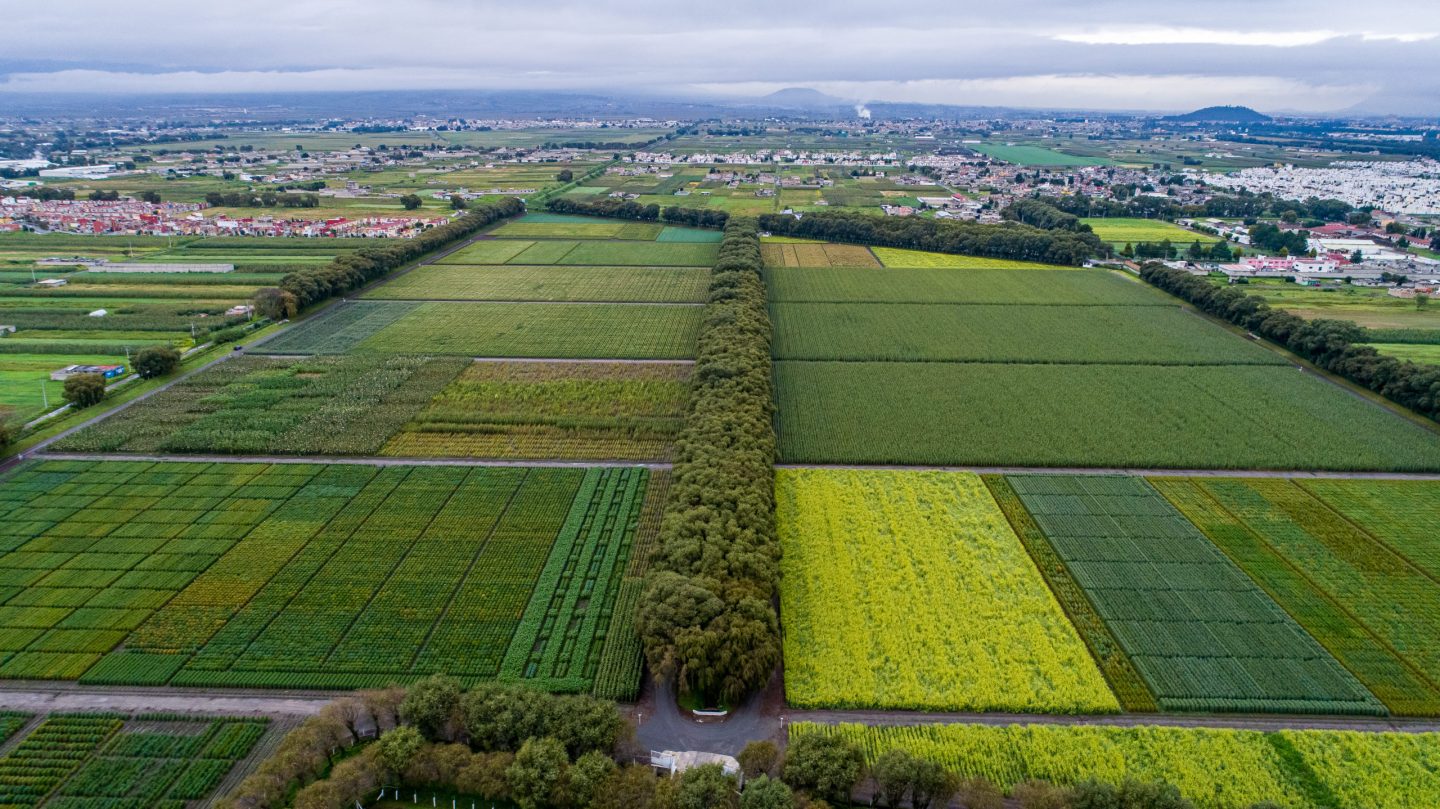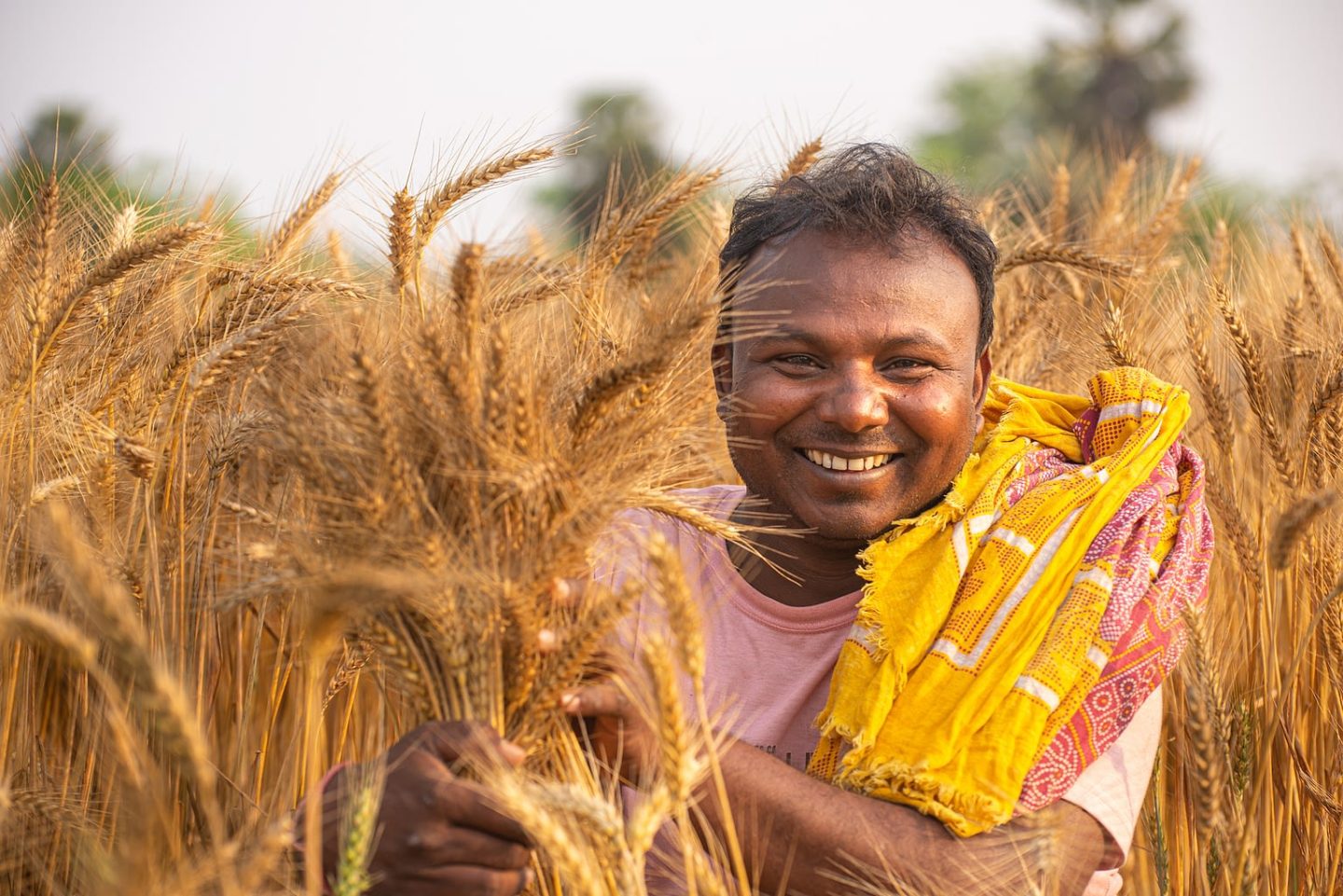 ---
Early sowing of heat-tolerant, high-yielding wheat
Has enabled farmers in the eastern and western Indo-Gangetic Plains to raise their incomes and reduce their environmental footprint. The practice forms part of a suite of conservation agriculture methods that boost yields and farm income while saving water. 
-50%
reduction in yield can result from mis-timed planting in South Asia
1.1
Million farmers in South Asia practiced and benefitted from these innovations
~US$200
additional income earned by farmers per hectare
To learn more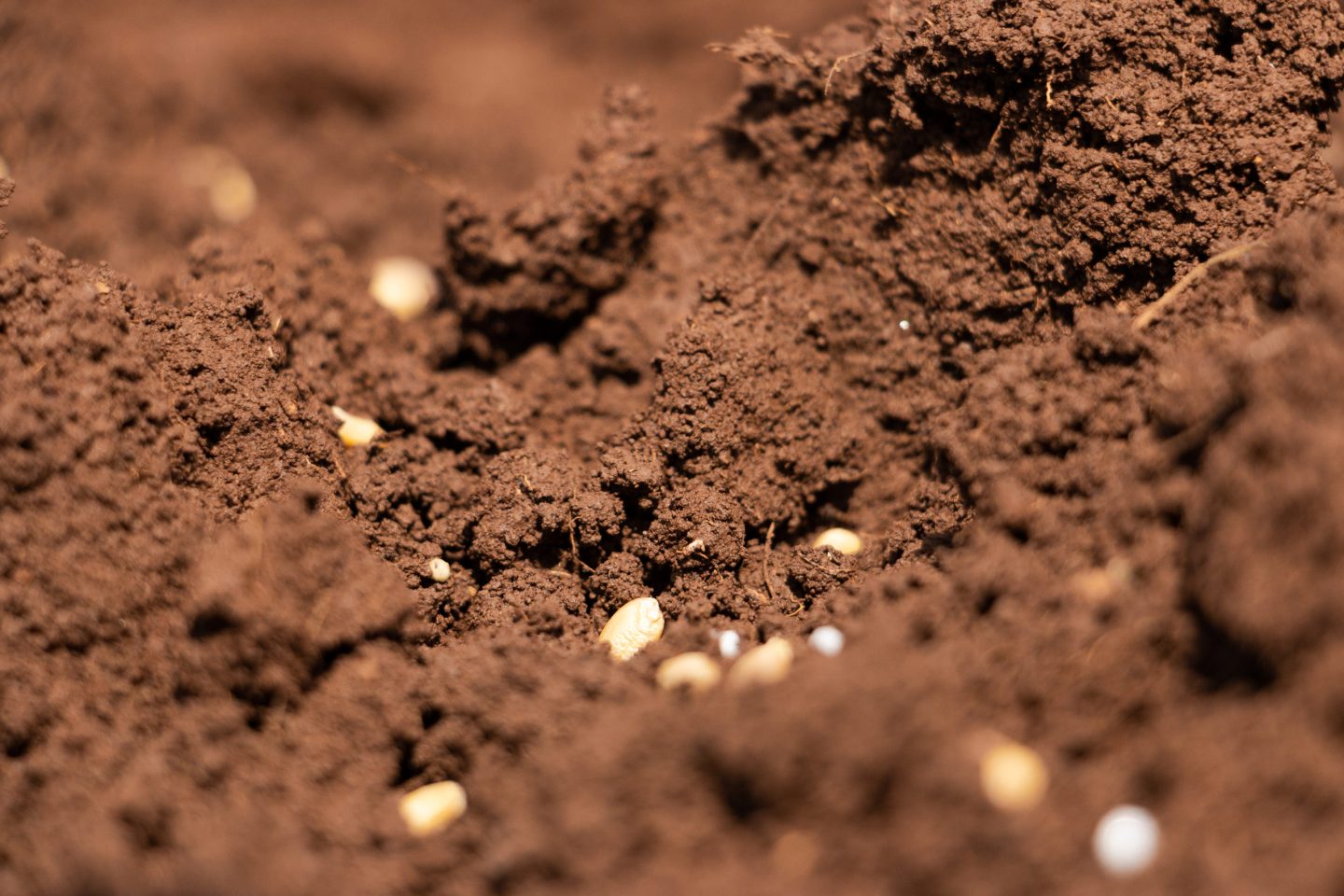 ---
Nitrogen in agriculture
An essential nutrient in crop production—but also a major source of agricultural pollution if overused— nitrogen is an important topic in wheat research. WHEAT and partners investigated how nitrogen fertilizer application can be more precise, and emphasizes the consequences of misuse. 
Wheat and maize agri-food systems account for around 35% of global nitrogen fertilizer usage.

Source

Nitrous Oxide (N2O) has a Global Warming Potential 265–298 times that of CO2 for a 100-year timescale. 
N2O emitted today remains in the atmosphere for more than 100 years, on average.

Source

56% of non-CO2 emissions come from agriculture. Source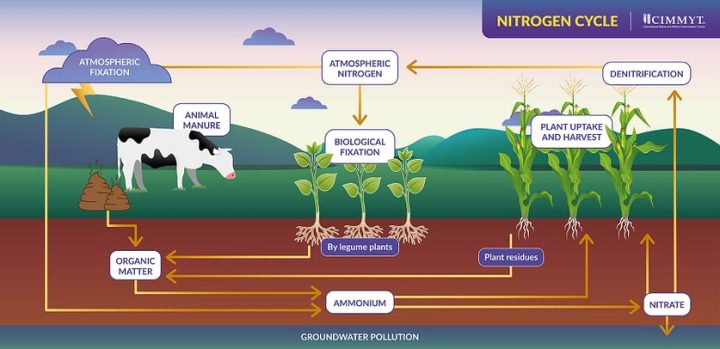 ---
Pioneering biological nitrogen inhibition in wheat
WHEAT and partners are at the forefront of research to transfer and activate in wheat a wild grass chromosome segment whose genes control the exudation by roots of a substance that inhibits "nitrification," boosting crop nitrogen uptake and yields and helping to reduce emissions of nitrous oxide, a powerful greenhouse gas.
"Breeding cereal crop varieties that can more effectively use ammonium is a long-awaited solution to optimizing nitrogen use to support crop production whilst minimizing environmental impacts."

 CIMMYT Global Wheat Program Director Alison Bentley.
Banner illustrations by Emma Vogan